A Zero-Waste Catering Experiment
Our friends who run the fantastic Disruption Network Lab were throwing a small office opening party. We proposed doing a zero-waste catering experiment for the event and they were open to the idea. What is zero-waste catering you ask? Well, the concept is very simple and like normal catering, except at the end of the night there is zero-waste to take out except alcohol bottles. More specifically, the steps we followed was:
Buy ingredients from zero-waste suppliers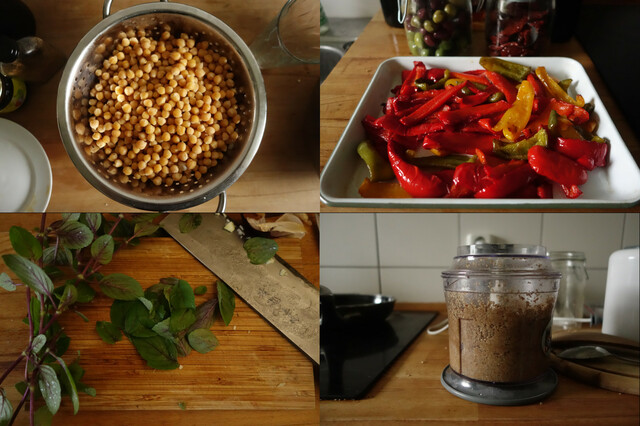 Cook tasty snacks and food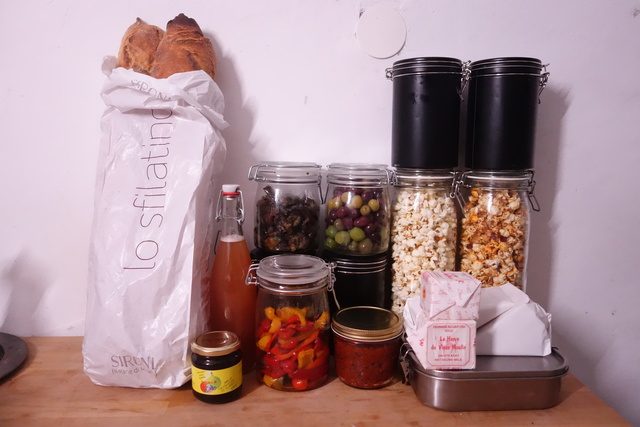 Deliver everything in re-usable containers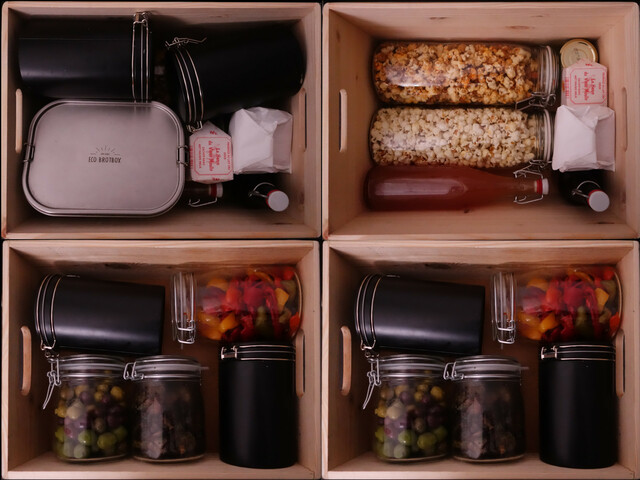 Collect containers at the end of the event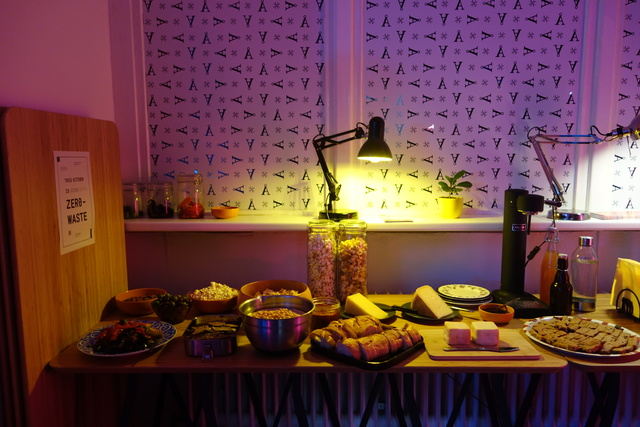 We also had the idea to provide non-alcoholic beverages that were made on the spot with a water carbonation machine (slender black thing seen in back right of picture) and homemade drink syrups. Making fresh sodas eliminated the waste of plastic bottles and the energy that goes into recycling glass bottles. The attendees seemed to be very satisfied with what we had prepared for them as there was nothing left over by the end of the night.
Catering Menu
Smokey Paprika Popcorn
Sugar & Salted Popcorn
Herbed Oat Crackers
Roasted peppers and aubergines
Sundried Tomato Pesto
Smoked Almonds
Hummus
Grapefruit & Rosemary Soda
Italian Ciabatta Bread
Assorted Cheeses
Mixed Olives
We also collaborated with the adorable HOM Cafe who made us a giant cookie/brownie which was eaten extremely fast.
Unfortunately we did produce paper waste for the bread and cheese as we lacked cloth bags large enough for bread and we have not found the optimal container for transporting cheeses that can be purchased from cheese mongers who sell by the slice.